Erin Melton
Associate Broker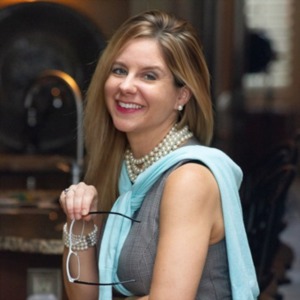 Erin grew up in Great Falls, VA before moving to Fredericksburg at the age of 12 where she met her future love in 7th grade homeroom.  Erin and Bryant were married on their highschool graduation day (not at graduation - haha) in 1995. They have 2 wonderful kids, Kenzie (Teacher) and Ryan (Realtor)!
8-years as an Air Force spouse, gave Erin a unique perspective on relocation that only military families understand. In 2000, Erin started taking pictures for the MLS in Hampton Roads, VA while they were stationed at Langley AFB,  with a 35mm camera (yikes!). She quickly realized that real estate was her place and started studying for her real estate licensing exam. Licensed in early 2001, Erin became Rookie of the Year in the largest company in Hampton Roads. On the day it was presented, Erin was a no show. She was reshowing a home for new clients that wanted to let their parents take a look. This is how all but one award presentation has gone. She's always been focused on her clients and that hasn't changed one bit. In fact, she's now sold homes to both of these clients' children who were 5 and 9 at the time! As the years go by, Erin's experience grows, but her enthusiasm and loyalty never waivers. She's truly one of a kind.
Genuine ~ No fake smiles here! Erin is about as genuine as it gets. She works well with clients that are similar. Her enthusiasm is infectious and unwavering. Read one of her 300+ reviews on sites like Google, Facebook, Zillow, Trulia, Yelp, etc and you'll start to get a picture of who you'll be working with. She is truly one of a kind!
Loyal ~ If Erin's family and personal relationships aren't convincing enough, think about this for a moment: Erin has helped 3 families, 4 generations deep and 10 families, 3 generations deep in her 17 years in business. She prides herself on earning trust and loyalty through good old fashoined hard work. Erin is not satisfied until her clients are proud to refer their friends, family, co-workers and neighbors who need to buy or sell a home. In lieu of awards, these are the things that Erin holds near and dear. 
Experienced ~ The average REALTOR sells 4 homes a year. Erin has consistently sold 40-60 homes a year for 20 years and counting! Why has it been consistent and not continuously growing? Simple; Erin has made a commitment to her clients and family to never allow herself to be overwhelmed. Every client consistently feels like they are her one and only.
Allow Erin to put her 20 years of hands-on experience as both a residential buyer's agent and listing agent to work for you! She specializes in residential sales, (both resale and new construction), for attached and detached homes as well as undeveloped land. Areas she services: Hampton, Newport News, York County, Poquoson, Williamsburg, James City County, New Kent, and the Greater Richmond area.
Pending 6132 Poppy Seed Ln
Mechanicsville, VA 23111
Pending Lot 26 Twin Rivers Dr
Chester, VA 23836