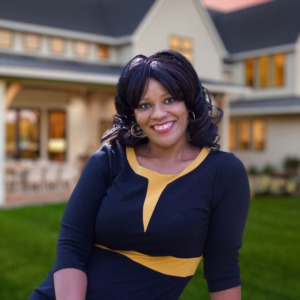 Market Area: Vienna, VA
Allison Allen owns a real estate business and is a lifestyle enhancer. She teaches sellers how to get the most money from the sale of their home. And, she teaches buyers how to get into their perfect home for less. She also helps investors make money and realize their financial goals through investing in and buying and selling real estate.
In her spare time, in addition to playing with her 6 year-old, Allison creates teaching videos and blogs to help with all aspects of real estate, from passing the state portion of the real estate licensing exam to giving information on the ins and outs of buying and selling real estate. She also gives community and lifestyle information via video as well.
Allison is a, "wife to the most wonderful man in the world and mother of three amazing daughters, 24, 22, and 6 years old. I also have four wonderful, also grown, stepchildren." She has been a Realtor, soldier, executive assistant, P.T.A. mom, a soccer coach, a volleyball coach, girl scout leader, playground parent, and an english as a second language teacher.
Additionally, Allison has volunteered as a D.C. Rape Crisis Center counselor, a Court Appointed Special Advocate for Abused and Neglected Children, and has worked with various organizations to feed the homeless. She has taken care of both her mother and her father who were diagnosed with Alzheimer's Disease, as well as, having helped take care of two of her grandparents who were sadly, also, diagnosed with the disease.
Allison takes care of people. And, she wants to take care of you and your family, too. Please join her in making our lives better, together.