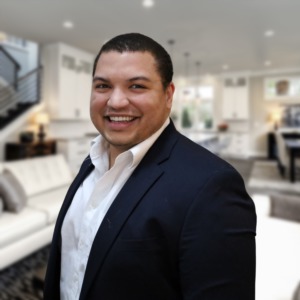 James Evans has crafted his entire life to make a big splash in the world of real estate. He was a highly-recruited graduate of Hampden-Sydney College with a degree in Business and Economics. James started off in Information Technology Sales and quickly gravitated to real estate. He was a Research Analyst, at the largest commercial real estate information and analytics provider, to brokerages all over the country.
It only takes one interaction with James to understand why he will be an asset to home buyers and sellers alike. His professionalism, confidence, and hunger to never stop learning make him a perfect fit for The Melton Team and eXp Realty.
When he's not making his clients proud to refer their family, friends, and neighbors; James enjoys sports, gaming online, and hiking with his fiancé, Kenzie, and their dog, Riley.