8 Months at eXp Realty | What an Amazing Ride So Far
Posted by Erin Melton on Monday, December 14, 2020 at 2:42 PM
By Erin Melton / December 14, 2020
Comment
Today marks 8 months since we started our journey with eXp Realty.
When we decided to join, after a conversation with Jay Kinder, we hoped this model would allow us to build something incredible. We hoped it would allow us to have access to systems and strategies we didn't have before. We hoped it would give us the ability to provide countless opportunities to our team.
What we didn't fully appreciate in this journey was how many lives would be changed along the way in addition to ours.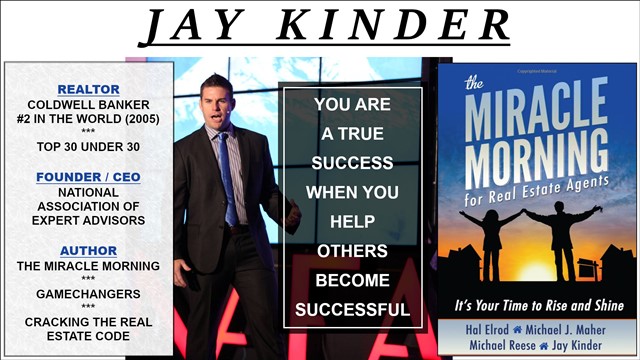 eXp Realty was just a good idea until the right people got involved. The right people make all the difference.
Our circle is now filled with industry leaders from around the world but it feels like we've known them forever.
We no longer hope that we made the right decision.
Has it helped our business?
Let's see what has happened in the last 8 months:
We sold 27 homes in November 2020. November 2019? We sold 6 homes, which is not bad.
We have enough company stock to pay for 4 years of tuition in any school in Virginia. 2019? Nothing.
We receive an ever-growing revenue share check, each month, for helping others find their success path. 2019? Nothing.
We've cut our annual expenses by over 40%.
Has it helped? We'd be fools to say no.
Honestly, we would have been happy to achieve these results in 8 years. Instead, it's been 8 flipping months!!
Has it felt different?
Let's take a look:
We wake up everyday as excited as we were on day one. 2019? Woke up everyday, worried about how we were going to make enough sales to get to the next month.
At least 3 times a week, we speak to our ever growing list of mentors who are as excited for our success as we are. 2019? Every two weeks we would update our broker on our goals, with no clear vision on how we would achieve them or where we'd go from there.
Everyday, we share what we've learned with our business partners and team members. 2019? We didn't feel like we had anything worthwhile to share.
We have gained clarity for our business and our lives. We have a clear path to financial freedom and know exactly how to get there. We have and will continue to build the skills necessary to help others with their own path to success, in business and in life.
We are now more excited to give back, which feels amazing.
If you're looking for something more and you want to be a part of something special, please reach out!
---
---
Let's explore if this might be the platform you need.
It has changed our lives forever and we're committed to changing the lives of our partners as well.
We are so honored to be in business with our fellow Honey Badgers and can't wait to see what the future will bring. We no longer hope it will be great, we know it will!