Living in Richmond, VA Tour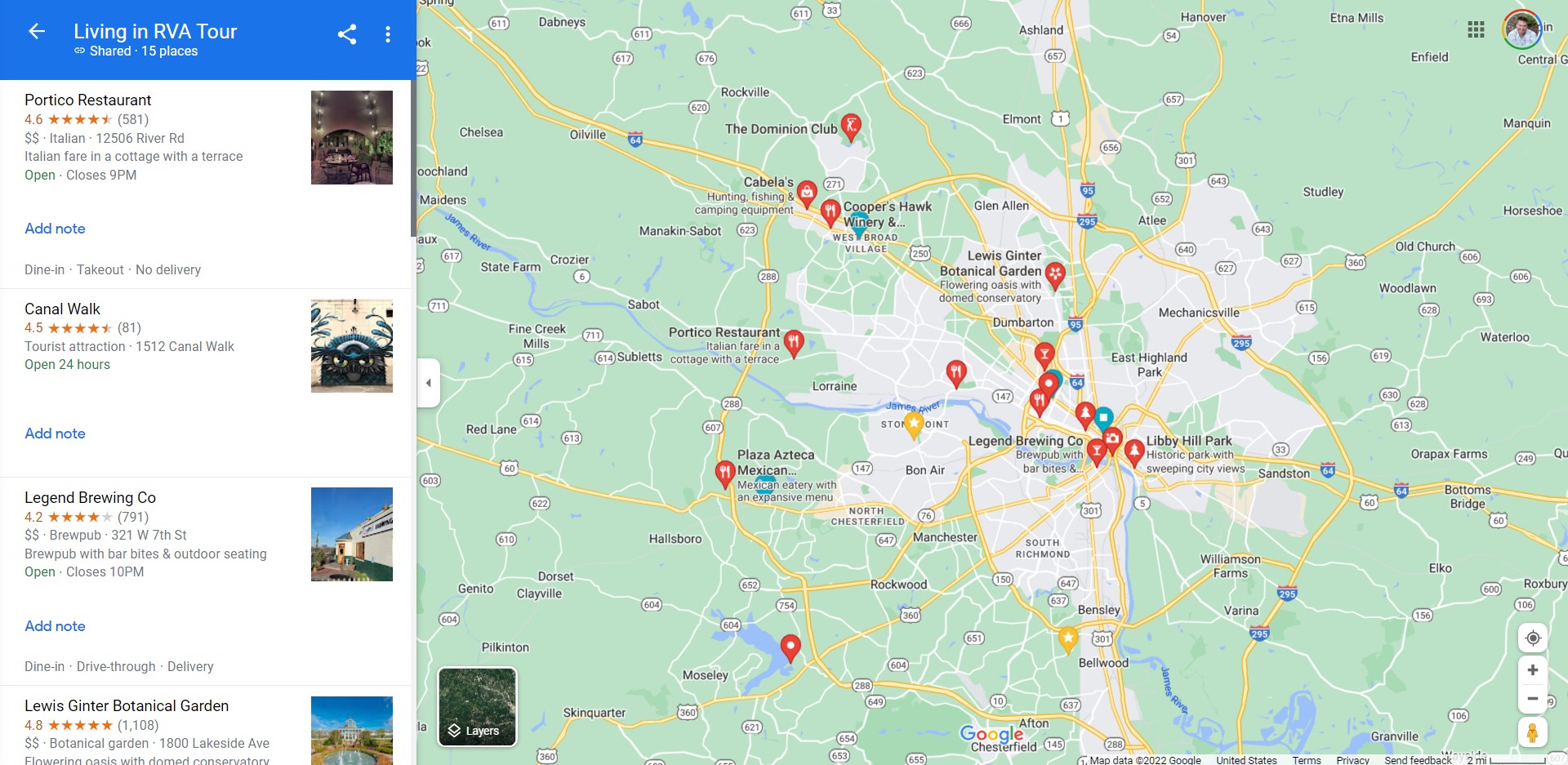 This tour will give you a very well rounded representation of the Richmond area. City, suburbs, you'll see it all! Let us know if there is a place you visit, we should add to the tour!
Be sure to use a little common sense. If you know you're not going to live in Midlothian, probably don't need to go there.
Addresses on the map are random home addresses to get you inside a neighborhood. Please do not stop at any of these addresses.
Neighborhoods
This tour is strategically set up so you will pass by many neighborhoods.
Midlothian/Chesterfield: Brandermill, Magnolia Green, Hallsley
Henrico/Short Pump: Wellesley, West Broad Village
Glen Allen: Wyndham
UofR/Tucahoe/River Rd: Mooreland Farms
Remember: Leave Everything Better!
- The Melton Team -